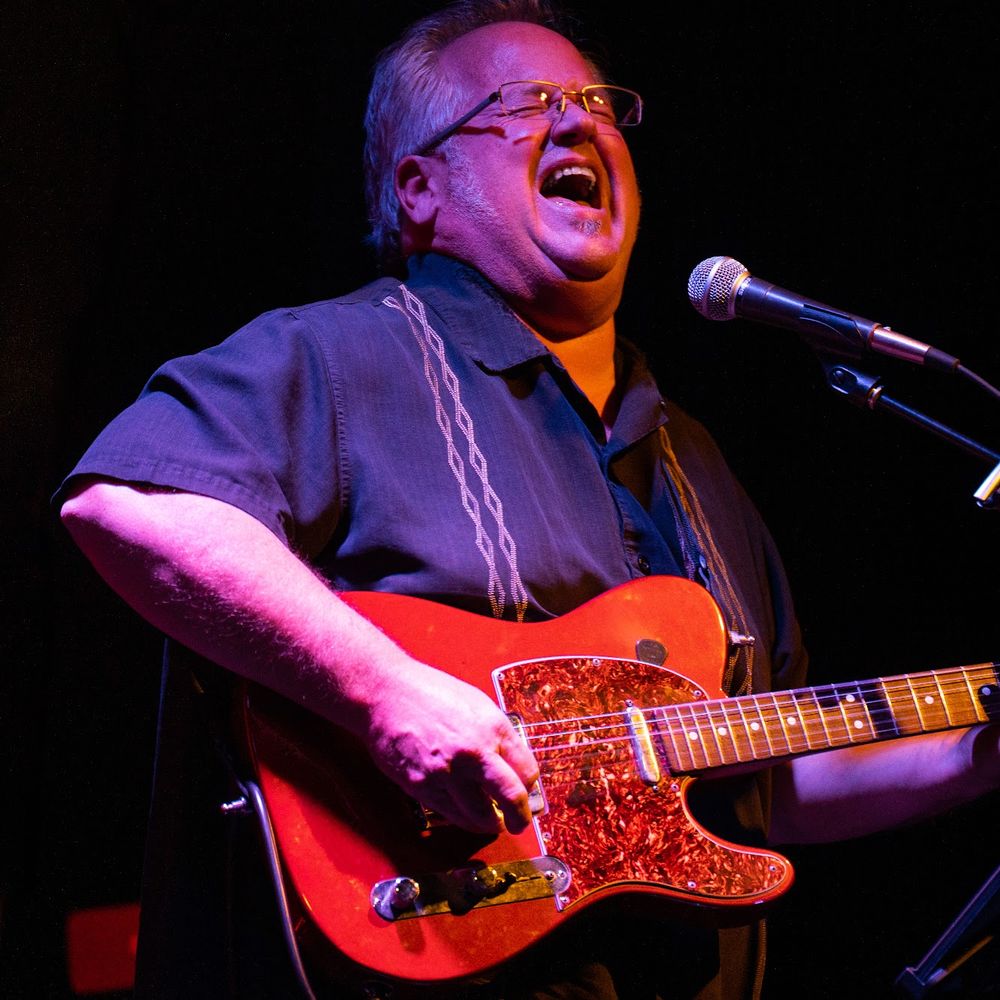 Who's Vito?
Thank you for visiting!
Vito Petroccitto is magic. And we're not just talking about the way he deftly casts alternating spells on his audiences, moving them either to awe, tears, full-out belly laughs, or all three at once. Armed with his gritty, dirty, swampy telecaster guitar, or his beautiful Taylor acoustic, his crazy-good vocal chords, and more than a touch of genius, Vito has somehow figured out how to do the work of ten men. If he's not performing all over the Hudson Valley with "Four Guys in Disguise" (the band he co-founded in 1989, voted "Best of the Hudson Valley" for years running), he's out gigging with his newest brainchild, "Little Rock" a swampy blues and funk, Americana band. Think Little Feat meets John Fogerty meets the Grateful Dead.
And if he's not rocking around the valley with his own two bands, he's opening for major acts like Jefferson Starship, Montgomery Gentry, Lee Bryce, Eddie Money, The Doobie Brothers, Orleans, NRBQ, The Rascals, The Chris Barrons Band (lead vocalist for the Spin Doctors) and Deep Banana Blackout—to name a few.
Well, anyone can open for big acts. Sure. But how about getting right up in there with them? Vito has toured the world backing the likes of Sloan Wainwright, Professor Louie and the Cromatix, Frank Gadler (NRBQ), Riley Weston, The Dharma Bums, The Willie Amrod Band and David Roth, both nationally and internationally.
Still not getting the picture? The list goes on. He's performed with Merl Saunders, The JB Horns (Pee Wee Ellis, Fred Wesley, Maceo Parker), Tony Levin, Peter Levin, Jerry Marotta, Joe Brouchard, John Platania, Tommy Byrnes, Pete Seeger, Buddy Cage, John Hall and Larry Hoppen, Freebo, Severin Browne, Penny Nichols, and Ritt Henn as well.
So what does Vito do with his remaining gobs of spare time? Just a few light and fluffy things: he teaches guitar, writes music for his band and for commercial enterprises (like Interpay, the fourth largest payroll company in the U.S., or, perhaps, the YANKEES), acts, produces, owns and operates Studio 1061, performs on PBS documentaries and radio shows across the nation, records album after album after album of his own, sits as a session musician, and—oh yeah—raises twin daughters!
You'd think the man would be exhausted. Burnt out. Ready to prop his feet up on a chaise lounge on some breathtaking beach somewhere in the Caribbean. You know, rest on his laurels a little.
If you think that, then you don't know Vito Petroccitto (with two "t's" and two "c-to's").
Vito is a true artist, born of a true artist. He has lived, breathed and (hardly) slept music all his life. Moreover, he is a true entertainer. He is happiest with his telecaster strapped around his neck, but his versatility lends the depth and staying power necessary to make his art a lifelong career. He takes on anything and everything—within the bounds of personal integrity, of course—and what sets him apart is the way he dives in, whole-hog, always bringing his full-on passion, remarkable and wide-ranging technique and skill, boundless energy, and genuine soul-smile to each and every endeavor.
Vito Petroccitto is larger than life, both literally and figuratively. If you don't leave an encounter with him smiling your head off, you may have no soul.
Musician-Producer-Instructor-Actor